Disney is going down where it's wetter for its next live-action outing. After flying to a whole new world with Aladdin and climbing to the top of Pride Rock with The Lion King, The Little Mermaid is planning on making a splash for the studio.
Halle Bailey will be slipping on a tail to play the titular 'Little Mermaid' and is pushing the House of Mouse forward with a progressive black actor as Ariel.
While the rest of the cast is shrouded in secrecy, the latest rumours suggest Bridesmaids' Melissa McCarthy will slither into our lives as the octopied Ursula. As the big bad of 1989's The Little Mermaid, this terrifying tyrant is sure to get a 21st Century update for the live-action reimagining.
McCarthy's name is already proving to be a controversial casting choice, with some claiming the studio is simply going for ticket sales rather than who's suited tot he role. So with this in mind, here are seven stars better suited to play the villainous sea witch.
Rebel Wilson
An easy choice for this underwater undesirable would be Rebel Wilson. Alongside her comedic roles in the likes of Bridesmaids and the Pitch Perfect franchise, Wilson wants to show off her more serious side.
Despite her dark streak, let's remember Ursula can be a pretty comedic villain. What's more, Wilson has even championed herself for the role of Ursula. Singing at 2016's Hollywood Bowl rendition of The Little Mermaid Live, Wilson played Ursula for a brilliant three-night stint. Check it out on YouTube.
Lizzo
Another famous face who hasn't been afraid to put themselves forward is the brilliant Lizzo. The "Juice" singer is literally everywhere right now and is a huge rising star of the music scene.
When headlines circulated that McCarthy was the frontrunner, Lizzo gave a heartbreaking response of several sad emojis. As well as dressing as the sinister sea witch for Halloween 2018, Lizzo shared a video of herself belting out "Poor Unfortunate Souls" alongside the caption "I'm Ursula. Period."
You only have to search "Lizzo Ursula" on Twitter to see an outpouring of support for this casting choice.
Yvette Nicole Brown
Balancing sweet and salty, Community's Yvette Nicole Brown would make an interesting choice for Ursula. Oh wait, she's already done it before. Appearing as The Little Mermaid villain in Once Upon a Time, Brown was a fan-favourite of ABC's fairytale fantasy.
Aside from playing the no-nonsense Shirley on the Russo Brothers' kooky Community, Brown also popped up in this year's Avengers: Endgame. The only thing against her playing Ursula is the fact she's confirmed to play Aunt Sarah in Disney's Lady and the Tramp adaptation.
Harvey Fierstein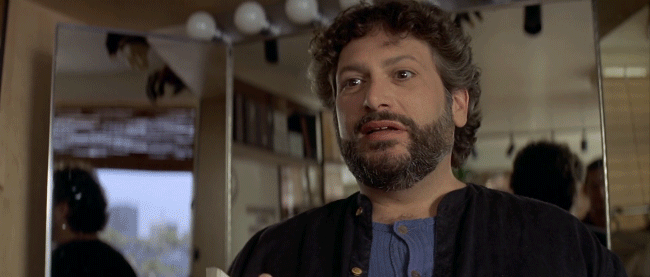 My personal favourite to play Ursula would be Harvey Fierstein. The Mrs. Doubtfire star could really camp it up as the purple psycho. Fierstein is no stranger to Disney and famously voiced the fan-favourite Yao in 1998's Mulan.
Remembering that Ursula was based on drag queen Divine, Fierstein's credentials in the world of drag could give him a leg up. The 65-year-old won a Tony Award for his play Torch Song Trilogy — focussing on a gay drag-performer looking for love.
Finally, The Little Mermaid composer Alan Menken even named Fierstein as his dream casting for a live-action Ursula.
Latrice Royale
Someone who needs no introduction, the chunky yet funky Latrice Royale definitely has the chops to pull off an Ursual performance. Sticking with Ursula's drag roots, it's not too hard to imagine the acclaimed RuPaul's Drag Race alumni sticking on some tentacles.
Alongside Royale (real name Timothy Wilcots), others have called for Season 7's Ginger Minj to take the role. Personally, I think Royale's legendary status and many Drag Race appearances just give her the edge.
Bette Middler
An icon in her own right, who else can see Bette Middler continuing her villainous streak? The First Wives Club actor has turned out some great performances over the years and has proven she has the singing voice to tackle Ursula. It's no surprise Bette has a star on the Hollywood Walk of Fame.
Not that you would, but for anyone questioning Bette's brilliance, check out her unforgettable time as Winifred Sanderson in Kenny Ortega's Hocus Pocus. Isn't it about a time she put a 'spell' on us all over again?
Guy Fieri
This one might be a bit of a joke, but hear me out on this one. With his peroxide hair and huge personality, Guy Fieri certainly looks like Ursula. Is that really enough to warrant him nabbing the part? Known as the gluttonous host of Diners, Drive-Ins and Dives, Fieri was randomly linked to play The Little Mermaid's big bad.
In one of the weirdest news stories you'll read this year, Fieri started going viral when fans petitioned for him to play Ursula. The bizarre headlines don't end there though. Despite his lack of acting experience, Fieri responded to the fan casting and happily jumped at the chance to play Ursula. It might seem like a prank, but McCarthy had better watch out.
—
So, who's your top choice? Now that's settled, we just need to decide who's better than Harry Styles to play Prince Eric. No, I'm not joking, that's who currently tops the studio's list at the moment. Oh Disney, when will you learn?
[Featured Image: Disney/20th Century Fox/Facebook]