With American Horror Story: 1984 slashing its way onto screens next month, fans are looking forward to more fun and frights alongside sex and slaughter, from Ryan Murphy. Now, American Horror Story legend Jessica Lange is opening up about her high profile Season 8 return and how Murphy lured her back.
In the early days of the horror anthology, AHS was led by the likes of Lange, Sarah Paulson, and Evan Peters. Season 9 isn't set to star any of the terrific trio, but that hasn't stopped Murphy hyping his summer camp slasher.
Heading back to last year's American Horror Story: Apocalypse, Lange reprised her role as Constance Langdon from 2011's Murder House. Not only bringing the screen icon back to one of her most iconic characters, Apocalypse also marked Lange's first Horror Story appearance since 2014's Freak Show.
Speaking to The Wrap, Lange explained the lure of a dramatic death scene and 10-page monologue was enough to bring her back to Murphy's twisted world of gore, gimps, and Gaga.
"It was like all conversations with Ryan," she said. "He is extremely… Can I use the word seductive? He knows exactly what to say to whom. I think he knows me so well by now that he hits all the key phrases right off the bat."
Lange definitely makes it sound like the show's charismatic co-creator knows how to handle his stars. The 70-year-old continued, "So, for instance, he's talking about the relationship with the children and a 10-page monologue, the drunkenness and the death. He hits all the scenes that would make it interesting for me to come back to play this character."
In Apocalypse, Cody Fern's antichrist was revealed as Michael Langdon — Constance's satanic grandson who was seen at the end of Murder House. The sixth episode was called "Return to Murder House" and was easily a highlight of the series (if not the whole show).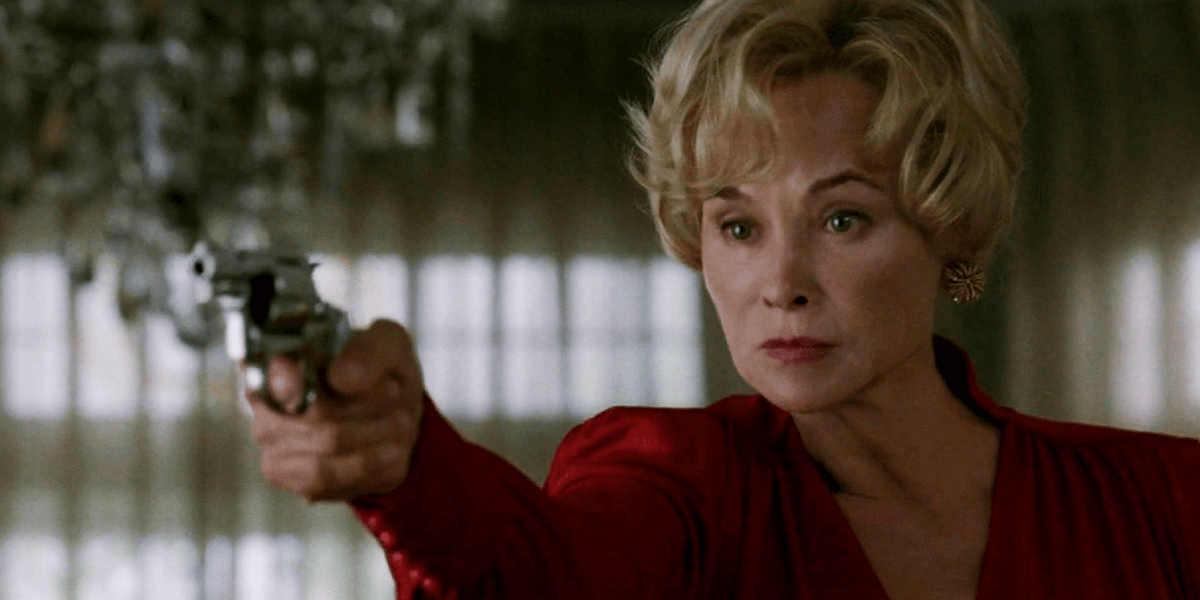 Continuing to explain what it was like to return to Constance and wave the character off in style, Lange said, "To play a part like that, to play a scene like that, I find deliriously fun because it's total abandon.
"There's no reason, there's no logic. It's just about the physical and emotional.
"So the idea that she is basically OD-ing and having these – are they visions, her children come to see her? It was my favourite scene to shoot."
While Lange doesn't reveal whether she'll pop up again on American Horror Story, at least she has some fond memories from her time in the abhorrent anthology.
[Featured Image: FX/Ryan Murphy Instagram]]