ITV is getting its 'skates' on ahead of Dancing on Ice's upcoming season, but this time, the reality TV series is making history. Known for seeing celebrities (well, some of them anyway) take to the rink and try their hand at professional ice skating, Dancing on Ice is basically a dangerous version of Strictly Come Dancing.
I'd be lying if I said I don't tune in to secretly see those famous faces take a tublme *cough* Gemma Collins *cough*, and this year will be no exception. Starting back in 2006, Dancing on Ice has featured the likes of Gareth Gates, Sinitta, and Samantha Mumba.
This year's line-up includes Love Island's Maura Higgins, EastEnders' Joe Swash, daytime TV legend Trisha Goddard, and Steps singer Ian "H" Watkins.
Digital Spy reveals that H will be the first star in the show's history to dance with another man. According to the site, Watkins pitched the idea to producers when he kew he'd been cast. A source told Digital Spy: "After conversations with the Dancing on Ice production team, H enquired as to the possibility of being paired with a male professional skater.
"Dancing on Ice were fully supportive of a same-sex partnership and as such this year H will be paired with Matt Evers."
However, ITV is keeping quite on the news for now. A spokesperson said, "We won't be commenting on speculation around the Dancing on Ice pairings until closer to the new series in 2020."
Watkins is best known as one-fifth of Steps. After topping the charts with hits like "Tragedy" and "One For Sorrow", he formed the duo of H & Claire with Claire Richards and famously came out during an interview with The Sun in 2007.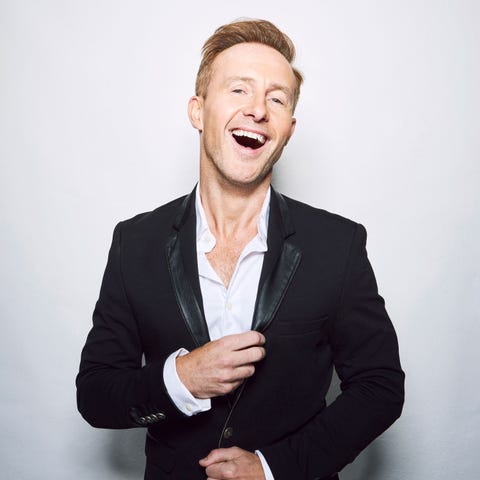 Same-sex couplings for Dancing on Ice have become a talking point in recent years. Despite being straight, Emmerdale's Kelvin Fletcher previously said he'd want to dance with Evers after they both joined the ITV's The All New Monty: Who Bares Wins.
This isn't the first time an LGBTQ+ celebrity has twirled on the ice though. Stephen Gateley, John Barrowman, and Duncan James have taken part, however, Watkins is the first man to be paired with another man.
[Featured Image: ITV/Pixabay]