There's a blue blur at the box office as video game movie fans can't get enough of Jeff Fowler's Sonic The Hedgehog. Giving the SEGA favourite his first live-action outing, Sonic has seemingly recovered from the wave of controversy surrounding the lead character's terrifying original design.
Starring Jim Carrey as the villainous Doctor Robotnik, Sonic also includes an impressive cast of Tika Sumpter, James Marsden, and Neal McDonough. Ben Schwartz has stuck on a pair of running shoes to play the titular hero as we leave the Green Hill Zone for a very different adventure.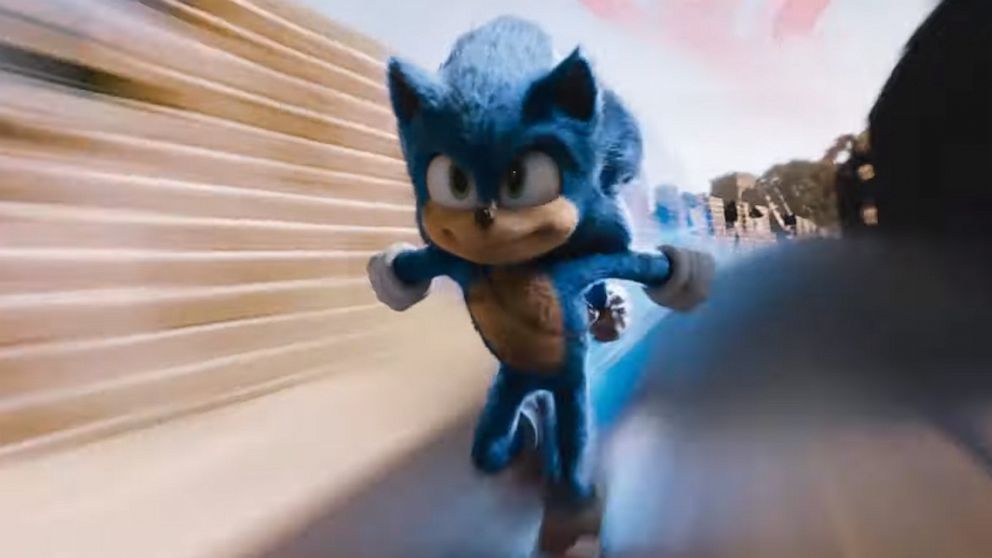 You only have to look at Twitter to see Sonic's rave reviews, proving the critics were wrong this whole time.
The opinion of fandom and critics is just a small part of the news though. Sonic has raced past its competition at the box office to score an eye-watering opening weekend. In fact, the running revamp has already smashed records to earn the biggest opening of all time for a video game movie.
Congratulations to the Best Video Game Movie of all time!!! Way to go, guys, Sonic RULES!!!! ??? #SonicMovie pic.twitter.com/83gY9AKzot

— KatieGamer (@TheNerdyGenius) February 17, 2020
My older brother just went to see the Sonic movie with his kids and he actually really loved it lol. Some context:

– He's 14 years older than me
– Hasn't REALLY played Sonic since 1 & 2
– TECHNICALLY introduced me to SA2 as a kid (but he didn't play it much)

— PREM. (@premydaremy) February 17, 2020
There was a huge line outside my local movie theater for the #SonicMovie THERE WAS A HUGE LINE OUTSIDE MY LOCAL MOVIE THEATER FOR THE SONIC MOVIE pic.twitter.com/KJjJqSFboX

— Dekugh (@Dekugh1) February 17, 2020
Man, imagine if they kept the old Sonic movie design. It would have ruined the charm of what made this movie enjoyable. It would have been very awkward to watch the Sonic's character in that form. The final and more faithful look kept it alive & fun. I'm so happy they changed it. pic.twitter.com/oO5fFMNNPj

— Miraculous Maku (@RedMakuzawa) February 17, 2020
PLEASE go watch the sonic movie.. it was SOOO fun oh my GOD#SonicMovie #sonic pic.twitter.com/h33ioU0UYO

— moli? (@moliupok) February 16, 2020
???? pic.twitter.com/kpYisMrkdm

— Jay-Jay (@TheGameAllStar) February 17, 2020
Not that there used to be much competition, but Sonic tops the Resident Evil movies and has even toppled Detective Pikachu from first place. According to Variety, Fowler's movie nabbed $57 in America during its opening weekend and $100 million worldwide. This means it nudged ahead of Detective Pikachu's $54.4 million.
Sonic The Hedgehog was pushed back from its original release date, which led to wild speculation the movie would flop. However, this was to give the lead a character redesign to bring him closer to his video game roots. It was a move that ultimately paid off and proved that directors DO listen to fans.
With all of this — and a cryptic post-credits scene — it's surely only a matter of time before Paramount Pictures announces Sonic The Hedgehog 2 will soon be spinning into our lives.
[Featured Image: Paramount Pictures]