The Office favourite John Krasinski has shed new light on the relationship between Jim Halpert and Pam Beesly with heartbreaking consequences. Up there with Buffy and Angel, Jack and Kate, and Ross and Rachel, Jim and Pam are one of the best-loved TV couples of all time.
While Jim and Pam's relationship started slowly over the first few seasons, The Office ended with them being happily married. Unfortunately, the original plan was to see the happy pair hit Splitsville and bow out with a divorce.
The Office: The Untold Story of the Greatest Sitcom of the 2000s: An Oral History reveals how the writers wanted to see Pam and Jim divorce in Season 9, only to reconcile in the reunion episode.
Ironically, the plan was originally hatched by John Krasinski himself, who even pitched it to showrunner Greg Daniels. Krasinski told author Andy Greene, "My whole pitch to Greg was that we've done so much with Jim and Pam, and now, after marriage and kids, there was a bit of a lull there, I think, for them about what they wanted to do."
He added, "For me it was, 'Can you have this perfect relationship go through a split and keep it the same?' – which of course you can't. And I said to Greg Daniels, 'It would be really interesting to see how that split will affect two people that you know so well.'"
Writer Ben Forrester said Krasinski's seed grew and it actually became a viable option for Season 9: "Greg really wanted to do something extremely risky and high-stakes, which was the documentary airs and we see what effect it has had on these characters, and there was going to be a reunion episode where you see that Jim and Pam have split up by this time, and they will have their reunion in the reunion episode."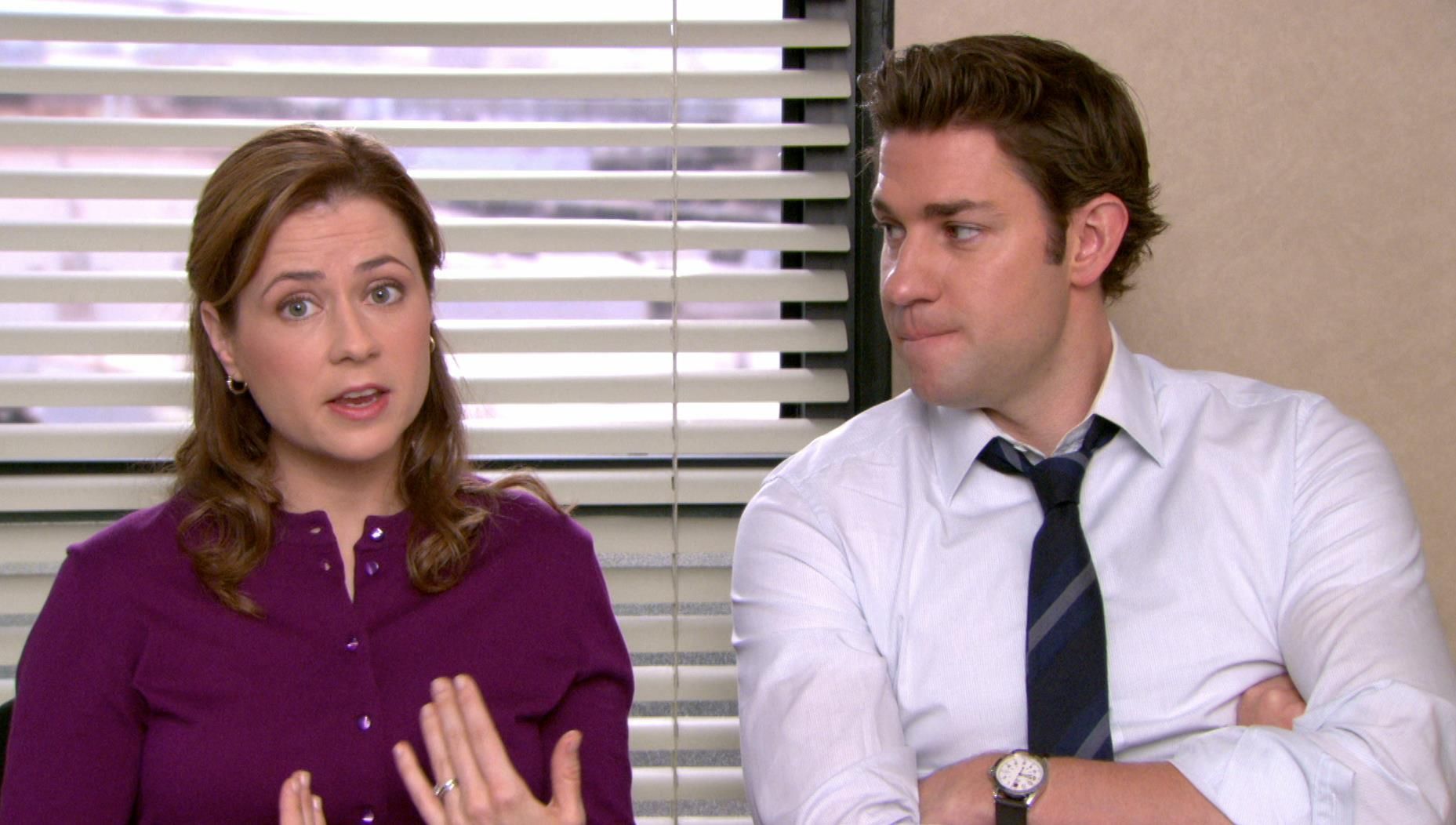 Greene's book celebrates 15 years since The Office first aired and gives a deep dive into the history of the beloved sitcom. Even if Jim and Pam were always meant to be together, we've seen plenty of shows rip out our hearts and stamp on them. Thankfully, The Office wasn't one of these.
Who knows though, what if Jim and Pam have split by the time that rumoured reunion comes around? Only recently, Krasinski and Steve Carell got back together and mulled over the idea of a return to Dunder Mifflin. Although neither side said yes, it shows they've at least thought about a reunion.
[Featured Image: NBC]