There's more bizarre news coming from the world of the Kardashians as Kim K claims husband Kanye has changed their kids' TV habits since becoming Christian. After rowing over her sultry Met Gala outfit and whether they should let North wear makeup, the 39-year-old admits she's agreed to let Kanye decide the house's TV rules.
The celebrity superstars care for North West (6), Saint West (3), Chicago West (1), and Psalm West (5 months). With the whole Kardashian brood being in the limelight — mainly thanks to Keeping Up with the Kardashians — raising your kids under the glare of the watching world was always going to be tough.
It sounds like Kanye is taking his role as dad very seriously. Speaking to The Real (via People), Kim explained how Kanye has "been going through this life change, and it's mostly about the kids".
Speaking about his stricter regime, Kardashian confessed, "He's very cautious about what we have in the house. We got rid of TVs in the kids' rooms and removed makeup from [6-year-old daughter] North's room."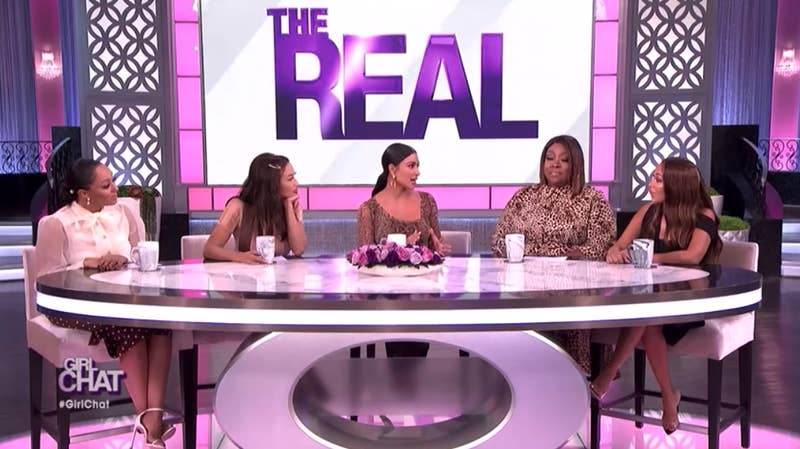 "He's had this epiphany of being — not that he wasn't an amazing dad — but being a little bit more strict as a dad and being very forceful on the imagery that's in our household and what they see".
Speaking about whether or not she agrees with Bootcamp Kanye, Kim added, "And I actually agree with it, but I'm always gonna be me.
"We had that discussion and that fight and I think, at the end of the day, that's what marriage is."
Kim claims the whole Met Gala scandal was blown out of proportion. She revealed that the argument stemmed from an earlier version of the dress that we didn't see. The Kardashian favourite said, "The dress initially, since I was wet coming out of the water, there was nipples attached to it.
"[Kanye] was really certain that he didn't want that on the dress and had mentioned it multiple times." It turns out that Kim and Kanye have a pretty great working relationship when it comes to parenting.
With that much money knocking around, it's easy to imagine how the Kardashian-West kids could turn out to be terrible teens. Thankfully, it sounds like daddy dearest is ruling with an iron fist.
[Featured Image: Kim Kardashian Instagram/Kanye West Instagram]