It looks like Meghan Markle is returning to the world of acting as the Duchess of Sussex is poised to potentially join The Simpsons. Aside from being married to Prince Harry, Markle is best-known for her long-running role as Rachel Zane on Suits. Although her life as a Royal is rumoured to have put a stop to her time on Suits, Markle is ready to step back into the limelight.
From Glenn Close to Meryl Streep, Patrick Stewart to Dustin Hoffman, can you really be classed as a celebrity until you've graced Springfield with your presence? Since 1989, The Simpsons has delivered some of the best celebrity cameos of all time. Whether it be playing themselves or someone new to that dysfunctional town, The Simpsons always manages to bag some serious talent.
Following in the footsteps of MCU overlord Kevin Feige recently joining The Simpsons, Markle could pop by for a cool pint of Duff at Moe's. More than just a guest stint though, Radio Times claims it could be a major voiceover role to pull her back into acting.
Showrunner Al Jean told the outlet, "We've talked about Harry and Meghan. I hear she wants to do voiceover work. So, if they're reading this, give us a call." It all came about when Prince Harry ran into former Disney boss Bob Iger at The Lion King premiere and reportedly told the bigwig, "You know she does voiceovers, right? You seem surprised but yes, she's really interested".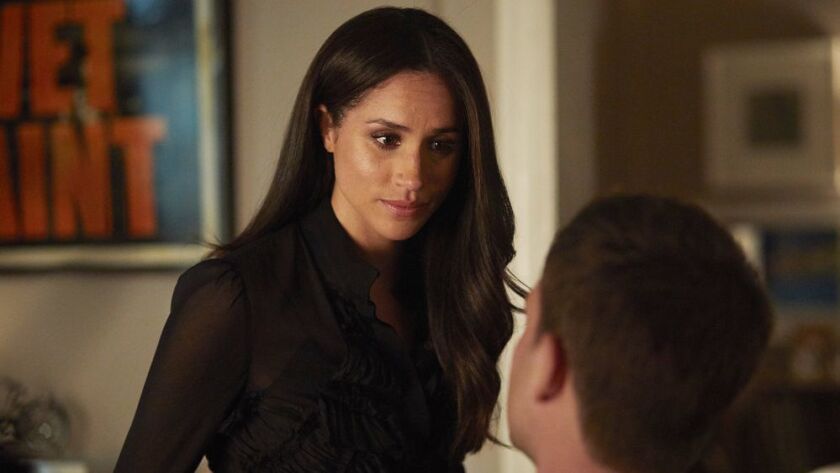 Well, timing couldn't be better. Meghan and Harry took a bold step away from the Royal Family at the start of this year and sent shockwaves through the world. Posting on their joint Instagram, the golden couple said, "We intend to step back as 'senior' members of the Royal Family and work to become financially independent, while continuing to fully support Her Majesty The Queen."
Elsewhere, Netflix has been circling Meghan and Harry for an exclusive deal. It's unclear what Chief Content Officer Ted Sarandos wants, but it could have something to do with The Crown.
It's no secret the biographical drama based on the British Royal Family is a huge hit, so maybe Sarandos wants the inside scoop on what goes on behind the closed doors of Kensington Palace? Also, there are rumours Meghan could even play herself in later seasons of The Crown.
As for The Simpsons, we'll have to wait and see whether Meghan will be joining America's favourite family and in what capacity. We already know the award-winning animation has been renewed for a record-breaking Season 32 that will take it to Episode 700. The arrival of the show on Disney+ has once again reignited our love for Springfield, so Meghan Markle could easily settle in for a recurring role on The Simpsons.
[Featured Image: USA Network/Fox]