It turns out S Club 7 was wrong. It's now a case of, "There ain't no party like a Netflix party", as the streaming giant introduces a way for you to stream with friends during the coronavirus pandemic. As countries around the globe go into lockdown and we enter a dystopian state of self-isolation, Netflix has come up with an ingenious way to stop you feeling so lonely.
Part of the fun of Netflix is gathering a group of mates together to watch the latest season of Stranger Things, RuPaul's Drag Race, or The Haunting of Hill House. With governments saying social distancing is the way forward to combat COVID-19, Netflix is making sure you can still enjoy all the fun of your friends without leaving the comfort of your living room thanks to Netflix Party.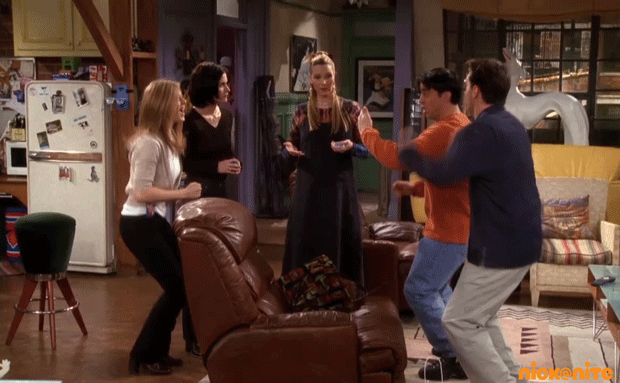 Head over to Netflixparty.com and download the plugin for your browser — it currently only supports Google Chrome. Simply find the show or movie you want to watch, start streaming, and then set up your own unique party you can invite friends to.
There's also a group chat at the side of the screen so you can share what you think about the latest twist, turn, or shock elimination. It really is that simple, and while not quite the same as having your mates there with you, it's the best we can do right now.
Let's be honest, there's no fun in social distancing. As we're forced to work from home and change from one set of pyjamas into another, the coronavirus is already taking its toll on people's mental states, as well as their physical.
Netflix is the latest big company to offer its own helpful advice on how you can stop the walls from closing in. However, you should probably avoid the streaming giant's slew of pandemic-based movies, and definitely the show called Pandemic: How to Prevent and Outbreak.
At least news of Netflix Party mean you're more than set up for the upcoming release of Schitt's Creek's final season. Get ready to say goodbye to Moira Rose as the wig-wearing matriarch will be bowing out with the rest of her brood on May 14 in the UK. There's also the promise that The Haunting of Bly Manor is on its way soon, and the fact The Witcher Season 2 has cast a VERY familiar Game of Thrones face.
Yes, everyone is raving about Disney+ right now as the might of Star Wars, The Simpsons, and the Marvel Cinematic Universe threatens to Thanos-style 'snap' its way to become the best streaming service around, but let's remember there's still plenty on offer over at Netflix. At least you can now binge Friends with your friends via Netflix Party. Sorry though, Netflix hasn't quite found a virtual way to put the 'chill' back in Netflix and Chill during these trying times.
[Featured Image: Netflix]