If you're a fan of Netflix's The Society, we've got good news. Christopher Keyser's teen drama only just dropped its first season, but in lightning time, the streaming giant has officially picked up The Society for another run of episodes.
Before its release, The Society was already been heralded as Gossip Girl meets Lord of the Flies. The 10-part series followed a group of typically sexy teens whose parents mysteriously vanished as their New England town was turned into a creepy alternate version of the place they call home.
It might sound like a dream come true for many, but The Society obviously didn't play out as a happy fantasy. Season one ended with a *major* cliffhanger and definitely left the door open for another season. Thankfully, Keyser and the cast will be back for more.
The announcement was made on the official Netflix YouTube and revealed that The Society Season 2 is about to go into production for a 2020 release. The cast said: "To the citizens of New Ham, we have some big news…really big news. Like bigger than that time Gordie figured out we were in a parallel universe. We're making season two of The Society!
"Do you know what this means? More pie, more memes, more answers about Charlie, Becca's baby daddy and Grizz's hair."
With all the usual millennial drama and nasty sniping we've come to expect from the likes of Gossip Girl, it's no surprise The Society has been compared to The CW's '00s series.
Speaking of Gossip Girl, Chace Crawford recently revealed his plans for a revival special. Crawford recently sat down with Digital Spy, where the actor (who is known for playing Nate Archibald in the popular CW series) told them that he would be more than happy to reprise his role as New York's bad boy.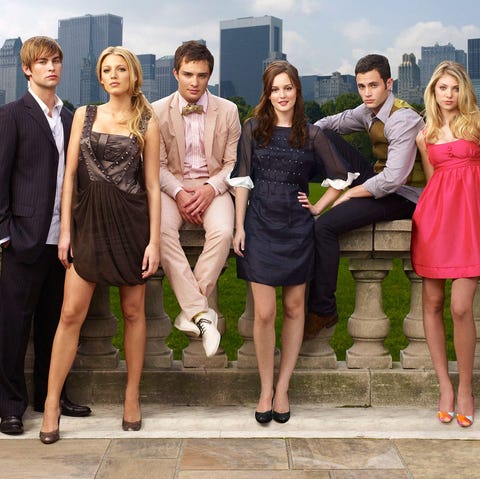 "I don't know what it would look like with us being in our 30s now, but I always say, because it was such a big part of my life, I'm open to anything," Crawford told the publication.
"It would have to be really right, and really specific, and with TV and the golden age of the TV streaming service, maybe an eight-episode season.

"It would be very tough to get everybody on board I think because of their schedules, Penn, Leighton, Ed… They're all doing really good TV shows. It would be hard I think [to get them all together]. The reboot might come in the form of new characters. I would absolutely cameo. I'd have to!"
Who knows, maybe we could see a crossover between Gossip Girl and The Society?
[Featured Image: Netflix]