I'm sorry, but Toy Story 4 doesn't have a friend in me. While some will be over the moon that Chris Cooley won the Academy Award for Best Animated Feature Film at the Academy Awards, does the long-awaited sequel really deserve an Oscar? Yes, we loved seeing what Woody, Buzz, and the rest of Andy's gang got up to next, but here's why Toy Story 4 isn't the golden goose everyone hypes it up to be.
The 92nd Academy Awards was called out for a lack of diversity as #OscarssoWhite started doing the rounds and Natalie Portman also claimed there wasn't enough recognition for female directors. Thankfully, there was a glimmer of change as Bong Joon-ho's Parasite swept the board and won the likes of Best Picture to nab four of those golden statues.
When it came to the Best Animated Feature Film category, it was a hotly contested brawl between Toy Story 4, How to Train Your Dragon: The Hidden World, I Lost My Body, Klaus, and Missing Link. While Frozen 2 was 'frozen' out of the competition, Toy Story 4 was an easily expected win for Disney. Isn't that just part of the problem though? We always knew the plastic-fantastic adventure would probably win big.
Duke-ing It Out
Toy Story 4 becomes the 10th Pixar film to win an Oscar and joins acclaimed siblings including WALL-E, The Incredibles, and Coco for Best Animated Feature Film. While all of the above did something pioneering for the studio in terms of storytelling, Toy Story 4 was something of a rehash. While there's an immense amount of praise for Cooley's reimagining of Annie Potts' Bo Peep — creating a female-first icon instead of background love interest — the rest was much of the same. It just came in a modern wrapper.
It's not that there's anything particularly wrong with Toy Story 4, however, there's no escaping the legacy of what came before it. There's a sense of injustice that 1995's Toy Story and 1999's Toy Story 2 missed the boat by coming out before the Academy recognised Best Animated Feature Film as a category. It was only in 2001 (when Shrek won), that the Oscars agree animated movies are just as important as live-action.
Toy Story 4 netted an impressive $1.073 billion worldwide, making it the highest-grossing movie of the Oscar-nominated group of animated features and one of the biggest movies of 2019. With such a buzz around Cooley's CGI caper, you only have to imagine the backlash of Toy Story 4 not winning — but isn't that the point?
The Neverending (Toy) Story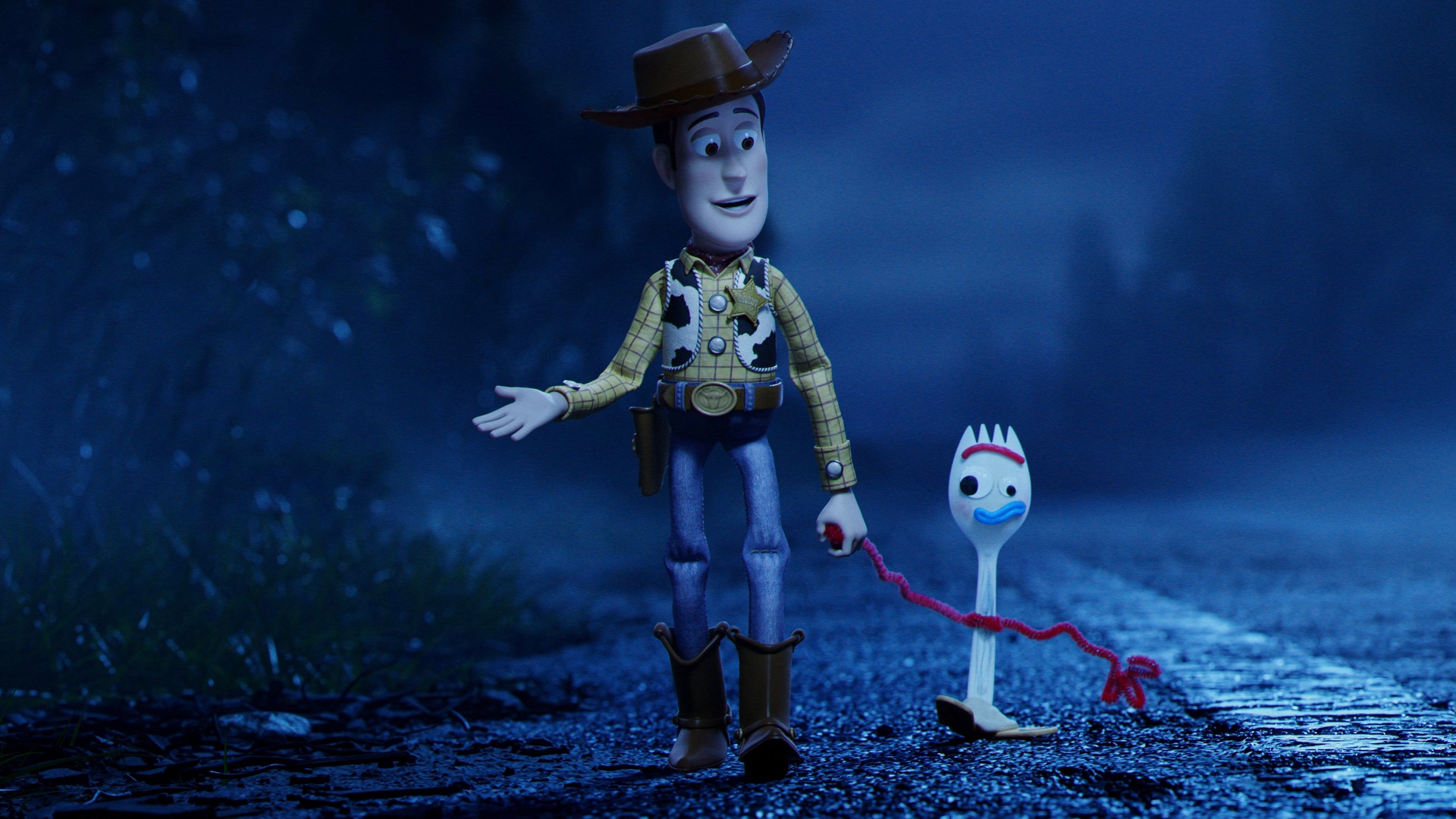 Importantly, Toy Story 4 was a story that didn't need to be told.
Lee Unkrich's Toy Story 3 rounded off a critically acclaimed trilogy in 2010 and set up a bright future for the gang. When it came to Toy Story 4, it followed years of the various powers that be saying it would never happen. Now, we don't know what to believe. There's already potential talk of a 'new' trilogy spanning Toy Story 5 and Toy Story 6, begging the question of when the franchise will (inevitably) run out of steam.
Toy Story 4 isn't alone in its Oscars criticisms. The winner's competitors also represented a mixed bag of movies that show the Academy's promises of change are slower than most. How to Train Your Dragon remains a strong franchise, but yet another nominated movie that sticks to the rails of churning out a crowd-pleasing sequel.
Although Missing Link was a cute stop-motion outing with a galaxy of A-list talent like Hugh Jackman and Zoe Saldana, there's no escaping the fact it was a huge box office bomb.
Healthy Competition
It was both I Lost My Body and Klaus that really pushed the boat out with their storytelling and were Toy Story 4's biggest rivals. Jérémy Clapin's I Lost My Body had the most unique premise as it followed a severed hand escaping from a lab and making it back to its body. Rotten Tomatoes scored Toy Story 4 97% and I Lost My Body 96%. Considering the Toy Story series had some 24 years of gravitas behind it, even more praise should be given to Clapin.
The hand-drawn beauty of Klaus should also be taken into account. Way back when, the original Toy Story was heralded as a cinematic marvel thanks to its pioneering use of CGI. Nowadays, things look glossier than ever but can no longer boast this unique selling point.
Not that Disney and Pixar's Oscars-packed history means the House of Mouse should be excluded from the Academy Award, but the fact that Netflix favourites I Lost My Body and Klaus missed out further reiterates the outdated views of some. Let's not forget when Steven Spielberg slammed the streaming giant and said it shouldn't be considered for Oscars nominations over traditional movie studios.
Playtime Is Over
Like all of this year's Oscar contenders, there's no denying Toy Story 4 has a heart at its core. However, let's remember that it's far from perfect as fan-favourite characters like Jessie, Rex, Hamm, and the Potato Heads were sidelined in favour of new additions like Gabby Gabby, Forky, and Duke Caboom. Key and Peele may add some classic Toy Story humour to proceedings, but it comes at the expense of the 'old guard' we've grown up with.
Toy Story 4 broke records, it continued a beloved franchise, and brought the series to a whole new generation. That being said, is that really enough to warrant winning (arguably) what is one of the biggest award honours of the year? When taking the Toy Story franchise as a whole, it's easy to imagine John Lasseter's first movie as being held as the genre-defining one, the second as the jewel in the crown, the third as a divisive misstep, and the fourth as a return to form. Still, Toy Story 4 is hardly the best of the bunch.
Ultimately, we'll have to wait and see whether Toy Story 4 really is the end of the road or whether Pixar is waiting to open up the toy box once again. Who knows, maybe we'll we see Toy Story 5 winning Best Animated Feature Film at 2030's 102nd Academy Awards?
[Featured Image: Academy Awards/Disney]