Pete Davidson reportedly makes fans sign a secrecy contract begore they attend one of his gigs. Not just the ex-fiancee of pop princess Ariana Grande, Davidson is known for his stand-up comedy and growing acting career.
Despite Davidson's controversial sense of humour, his continuous role on the roster of Saturday Night Live has helped gather a following of fans. As well as starring in What Men Want and Angry Birds 2, Davidson has an upcoming role in James Gunn's The Suicide Squad.
The comedian is currently on tour with his one-man show, but according to Variety, the 26-year-old forces fans to sign a $1 million NDA before he'll perform.
Davidson's restrictions include banning audience members from saying anything other than "no comment" when asked about the show. Those in attendance are also stopped from putting anything on social media.
Davidson's NDA reportedly reads: "The individual shall not give any interviews, offer any opinions or critiques, or otherwise participate by any means or in any form whatsoever (including but not limited to blogs, Twitter, Facebook, YouTube, Instagram, or any other social networking or other websites whether now existing or hereafter created)."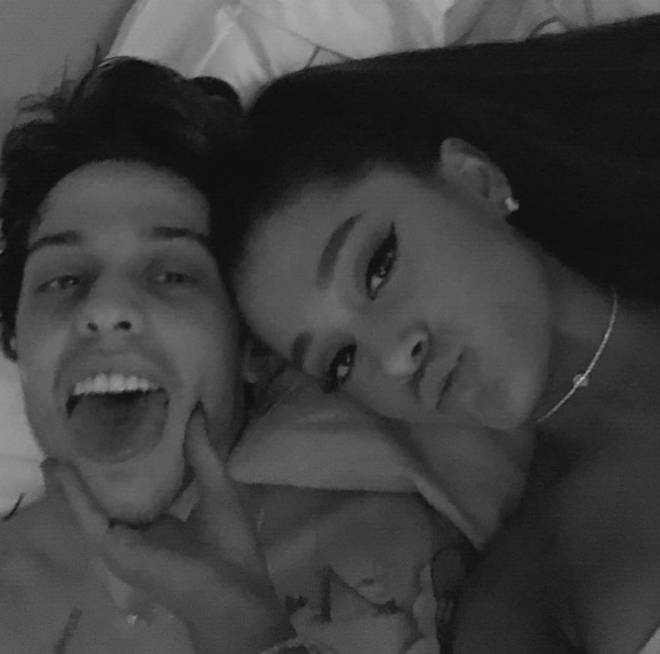 Earlier this year, there were reports Davidson went on a foul-mouthed rant at a crowd. The young star performed in front of a student audience at UCF, in Orlando, but social media was full of brutal comments that attacked the comedian – accusing him of being 'absolutely horrible' to the crowd and they went on to claim that he had "had a meltdown" in front of them.
"Oomf got to see a Pete Davidson meltdown LIVE tonight… I want what she has," one fan wrote on Twitter.
According to The Mirror, Pete apparently lashed out as students filmed him during his skit, and he even reportedly told them they were"embarrassing" and "f**ked up". 
PSA: as funny as Pete Davidson seems on snl, he was absolutely horrible tonight at UCF. extremely rude and UNFUNNY. he came with 3 minutes of material and a disgusting personality. i hope he was just having a bad day bc otherwise i feel sorry for every person he encounters @UCF

— Riley Cashon (@rileycashon) August 27, 2019
The mood for tonight is how silent the arena got when Pete Davidson said that 90 percent of us didn't want to go to UCF in the first place. Lmaooo #ucf #petedavidson #petedavidsonucf

— Madison Yecoshenko (@SunnyMads_) August 27, 2019
He reportedly said: "That's what's f**ked up. You were the one filming. That's right, we're embarrassing. That's why the world is going to end in 25 years because you're all f**king r****ds.
"I meant it that way, idiots. You should f**king grow up."
While comedians like Louis CK, Dave Chappelle, and Chris Rock have all banned phones from their stand-up shows, Davidson's threat of being sued for a cool $1 million definitely takes it up a notch.
[Featured Image: NBC/Instagram]