Ronald McDonald might have a smile on his face over at McDonald's, but in 2020, is the Happy Meal still making kids 'happy'? Next to the Big Mac and Chicken McNuggets, the child-friendly option is a staple of the Golden Arches and has been a regular fixture on the menu since 1979.
Sadly, these days, some people think there isn't much to be happy about when it comes to a Happy Meal. Gone are the days of being able to turn the box into a cardboard version of The Lion King's Pride Rock, Mulan Szechuan sauce has been replaced by carrot batons, and Teenie Beanie Babies probably aren't even filled with beans thanks to a potential choking hazard.
So, where did it all go wrong for the humble Happy Meal?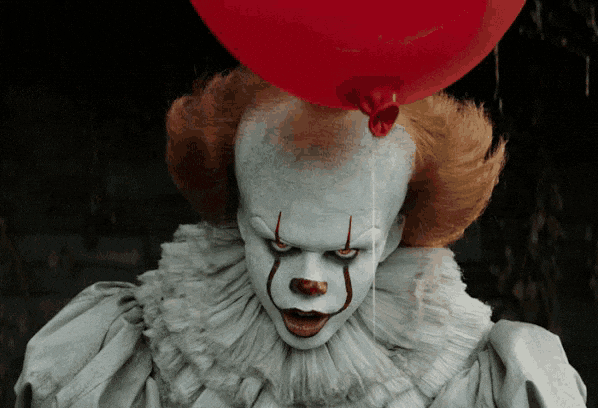 Heading back to the very start, the Happy Meal's birth is credited to Guatemala-based Yolanda Fernández de Cofiño. She and her husband introduced "Menu Ronald" to feed little ones as we grabbed our burgers.
When Cofiño's idea was brought to the attention of Bob Bernstein — founder and CEO of Bernstein-Rein marketing agency — it was soon rolled out in the mainstream branches of McDonald's. Bernstein had watched how his son ate his cereal and quickly decided the packaging and an element of fun was key to the meal.
Back then, it was generic toys like spinning tops added to the Happy Meal, however, McDonald's saw a lucrative marketing opportunity and first teamed up with Hollywood in 1979. Star Trek: The Motion Picture gets the honour of being that movie and also saw the genius brainwave of kids having to buy multiple Happy Meals to complete their toy set.
This was the Happy Meal that consumers came to know for decades, meaning fast food fans never looked back. Well, for a while!
Beans There, Done That
Despite parents and kids alike loving the Happy Meal, it doesn't mean it hasn't come with its problems. In 1992, McDonald's had to withdraw its range of Batman Returns toys because parents (rightly) said it wasn't suitable for kids. This made those limited edition toys even more valuable in today's market.
While nearly every major franchise has been covered by the Happy Meal, no one expected the sheer crazy of Teenie Beanie Babies. When Ty's signature toys were added to that little box, Bean Fever struck us all. People literally queued daily outside McDonald's to try and complete the collection
This led to the peak of the Happy Meal and Ronald shifting an eye-watering 100 million in 1997. Teenie Beanie Babies returned in 2004, 2009, and even 2019. Each range was as popular as the last, which is amazing considering they must've cost nothing to make.
Unfortunately, what does up must come down. The Happy Meal was no exception. In the early '00s, the Golden Arches came tumbling down and there were calls for a complete revamp of the Happy Meal.
Taking The Mickey
The biggest nail in the coffin box came in the mid-'00s when the media highlighted a rise in childhood obesity and turned its pitchforks toward the likes of McDonald's. There was the forgettable introduction of the "Go Active" Happy Meal in 2003. Swapping out the 'unhealthy' options (and our favourite toys) for salad, exercise booklets, and a pedometer meant the idea truly panned.
Added to this pressure, Disney parted way with Maccies and ended its lucrative partnership. From the very first promo in 1987, through to Pirates of the Caribbean: Dead Man's Chest in 2006, McDonald's had immortalised all the Disney and Pixar greats.
For many of us, the whole essence of the Happy Meal was celebrating each new Disney release and trying to get the whole set of toys before watching Beauty and the Beast, Aladdin, or Hercules in the cinema. It was here (for me), the spirit of the Happy Meal really died as the two giants parted company.
In 2018, the House of Mouse and Ronald joined forces once again for the first time in over a decade, but the damage was already done. As much as we all love Frozen II and the live-action remake of The Lion King, shed a tear for the whole generation who missed out on Disney Happy Meals.
The Future's Bright, The Future's Yellow
But where is the Happy Meal these days, and does it still have a place on our menus? The Happy Meal has overcome plenty of hurdles over the years. In 2010, the Center for Science in the Public Interest said McDonald's used Happy Meal toys in and underhand way to sell unhealthy food to kids.
Mobs championed to have Ronald's head on a stick and asked McDonald's to retire its famous mascot, while San Francisco passed a law banning McDonald's from giving away toys until the entire Happy Meal came in at under 600 calories. Although the company survived is "Annus Horribilis", things haven't been the same since.
Only last year, France unveiled an emotive Happy Meal advert about cherishing the memories inside. It was all very John Lewis Christmas advert and tugged at the heartstrings, but it isn't the E number-laden Happy Meal ads many of grew up with. Where's Ronald, Grimace, the Hamburglar, and Mayor McCheese?
Could it be time to retire the Happy Meal and Ronald himself? McDonald's has vowed to make Happy Meals heathier by 2022 with more wholesome ingredients and less artificial additive. Stores will also market healthier additions through their digital kiosks and continue to push for a more positive image.
These days, you can only get a cheeseburger in a Happy Meal if you ask for it by request — which is a travesty in itself. It's a sign of the times though, and if it means we get to keep this tradition around for a little longer, it has to be done.
While Happy Meals still serves a purpose and children still can't get enough of those little boxes, spare a thought that they haven't grown up with the glory days of those fast food favourites the rest of us did. Come on, even a Happy Meal with apple slices is hardly the weirdest thing you'll find on a McDonald's menu.
[Featured Image: McDonald's]