Prepare to get Rick-slapped because it looks like the script for AMC's first movie based on The Walking Dead's Rick Grimes is nearly done. Following Andrew Lincoln's explosive departure in Season 9, the network announced the star will lead his own trilogy of movies as the surly sheriff.
Things have gone relatively quiet on the Rick front, but according to TWD overseer Scott Gimple, things are moving along nicely. After serving as showrunner on the main series, Gimple stepped up to be in charge of the entire Walking world, which also includes Fear The Walking Dead and the upcoming The Walking Dead: World Beyond.
Speaking to The Hollywood Reporter, Gimple explained the Rick script is in the "fine-tuning" stage. "That's totally in the writing phase, the phone call phase and the discussion phase," said Gimple. "We've been fine-tuning that and playing around with it for a while. That's where we're at now. We were in a stage that just required final drafts and rooms."
The first Rick movie is in a pretty good position right now. While The Walking Dead has been forced to end Season 10 early and push the original plans for the finale into Season 11 due to the coronavirus pandemic, writers are still hard at work. There's no news on where Rick will go next, but there's plenty of clues of what's to come.
Ironically, the long-awaited departure of Danai Gurira's Michonne in Season 10 of The Walking Dead also neatly tied into Rick's return. March 22's "What We Become" had Michonne stumble across an abandoned military vessel and Rick's signature boots.
Delving a little deeper, she found a cryptic drawing of herself and Judith Grimes, the word "Rick", and some Japanese symbols. The katana-wielding badass' exit storyline saw her head off with a huge colony of newcomers in search of Rick.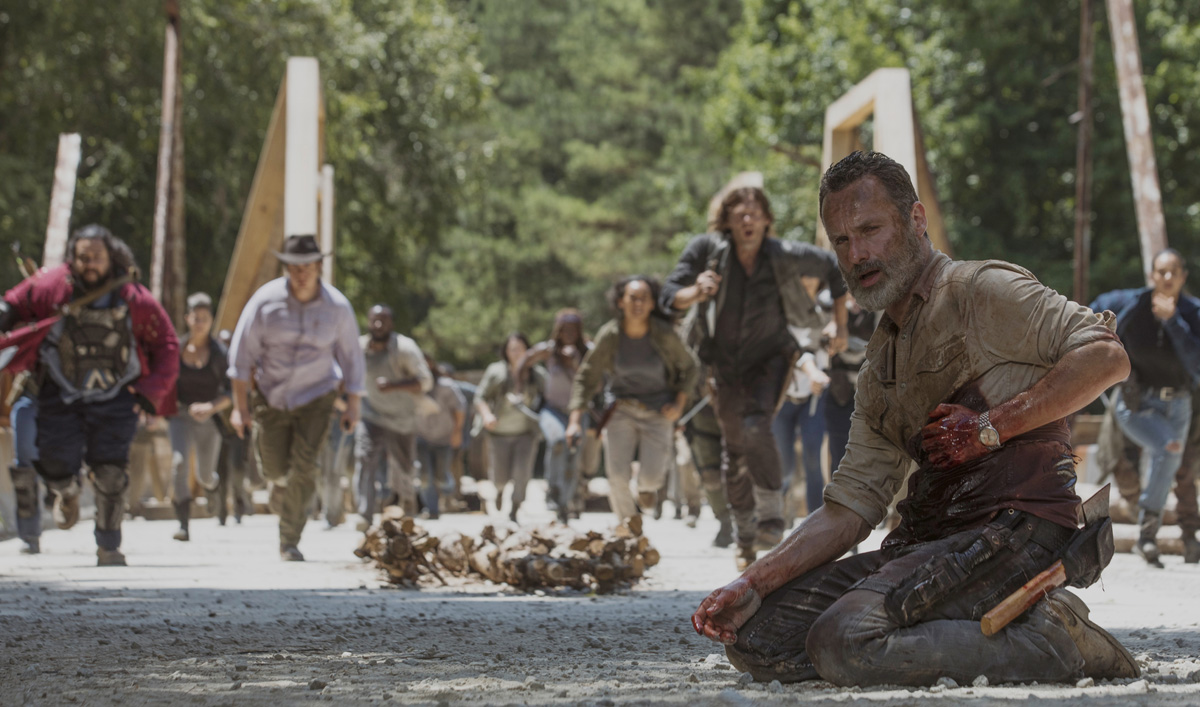 No one knows where Rick's trilogy will take the character, but with a tease of Japan, could we finally explore more of the zombie apocalypse and head to the Land of the Rising Sun? The Walking Dead creator Robert Kirkman is also heavily involved in the Rick movies, meaning there's some impressive talent beavering away behind the scenes.
Although it's unclear whether Lincoln will still get a full trilogy or if the plans have changed, The Walking Dead fans can rest assured that Rick's return is out there somewhere. Even as the main series arguably shuffles toward the grave, there's plenty of hype surrounding Lincoln's solo outing. The question is, does The Walking Dead still have the bite it needs?
[Featured Image: AMC]