When it comes to the competitive world of fast food, few places do it quite as well as McDonald's. From hungover Sundays to that Friday treat, most of us probably have fond memories of tucking into a Happy Meal as a kid and sampling the various delights of the menu.
Those Golden Arches have given us some delicious (and not-so-delicious) treats over the years. Forget a 20-pc nugget box or Big Mac, there are plenty of *erm* unusual choices from around the globe.
McDonald's has some serious fan-favourties — Rick and Morty even did a whole episode about the forgotten Szechuan sauce released in 1996 to celebrate Mulan. However, here's what makes Szezchuan sauce look like plain ol' vanilla ice cream. Get ready for 10 of the weirdest McDonald's menu items you'll find from around the world.
McCurry Pan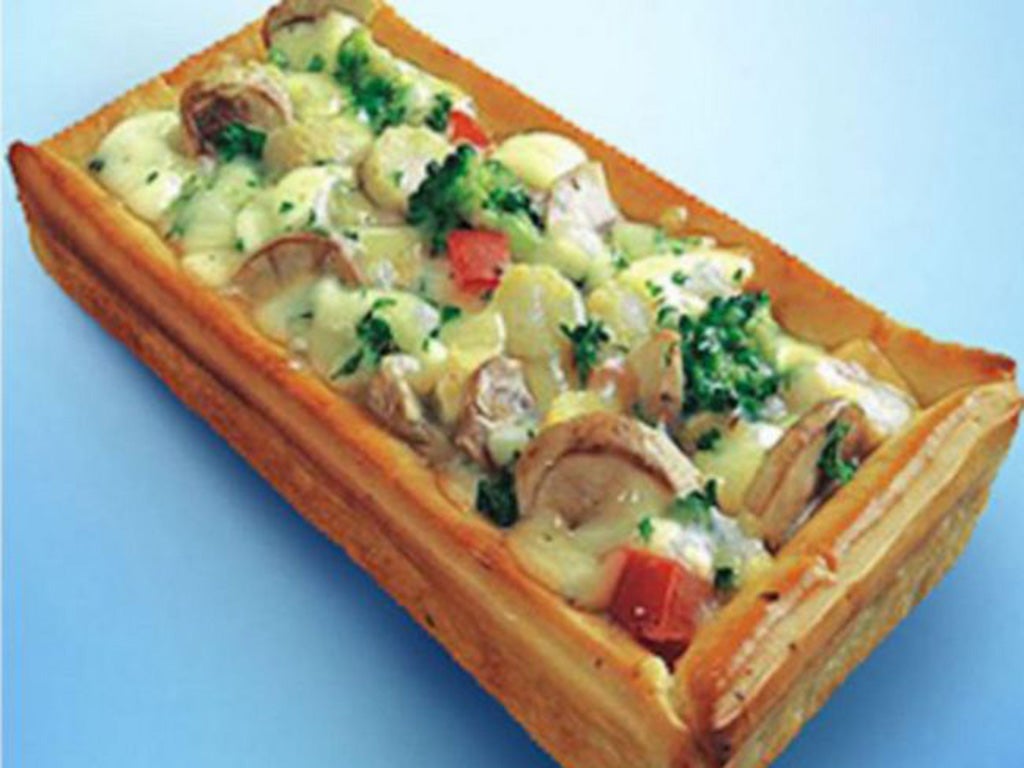 If you've ever fancied a curry and still feel a little peckish, McDonald's India came up with the brainwave of eating the dish too. Edible bowls are nothing new — and I'm sure you've all seen a snooty dinner party where someone serves soup from a hollowed loaf.
However, the idea of curry inside a pastry-based receptacle is a new one to us. Weirdly, the McCurry pan was the company's first-ever vegetarian option. Containing broccoli, mushrooms, corn, peppers, and a creamy sauce, it was then stuffed in a crispy pastry 'box'.
The McLobster
Taking something as fancy as lobster and shoving it in a hot dog bun is a surefire way to divide McDonald's patrons. The McLobster was never quite the hit Maccies hoped for thanks to its high price tag and questionable McLobster sauce.
The biggest problem is probably the idea that something like lobster should be expertly prepared and served fresh, not left to sit under a heat lamp all day and then disguised with a load of gloop.
Its fabled continuation has been confirmed thanks to the McLobster still being available in parts of Canada. I think we'll stick with poutine, thanks!
Pineapple Oreo McFlurry
The humble Oreo has come a long way from its normal sweet crème filling. With supermarkets boasting everything from Golden Oreos to peanut butter or strawberry varieties, the idea of adding them to a McFlurry is also nothing new.
Despite Oreos still being a fan-favourite McFlurry addition, how many of you would willingly part with your cash for a Pineapple Oreo McFlurry? Enter Columbia's frankly bizarre flavour combo of tangy pineapple and classic Oreo crumbled over ice cream.
Gratin Croquette Burger
Don't let this French-inspired name fool you, the Gratin Croquette Burger actually helms from Japan. This one is only available in the winter months, which may be a good thing.
Making me feel queasy just writing about it, the patty is made from a sickly mix of crab and macaroni — this is then deep-fried and placed between two steamed buns. You've been warned.
Taro Pie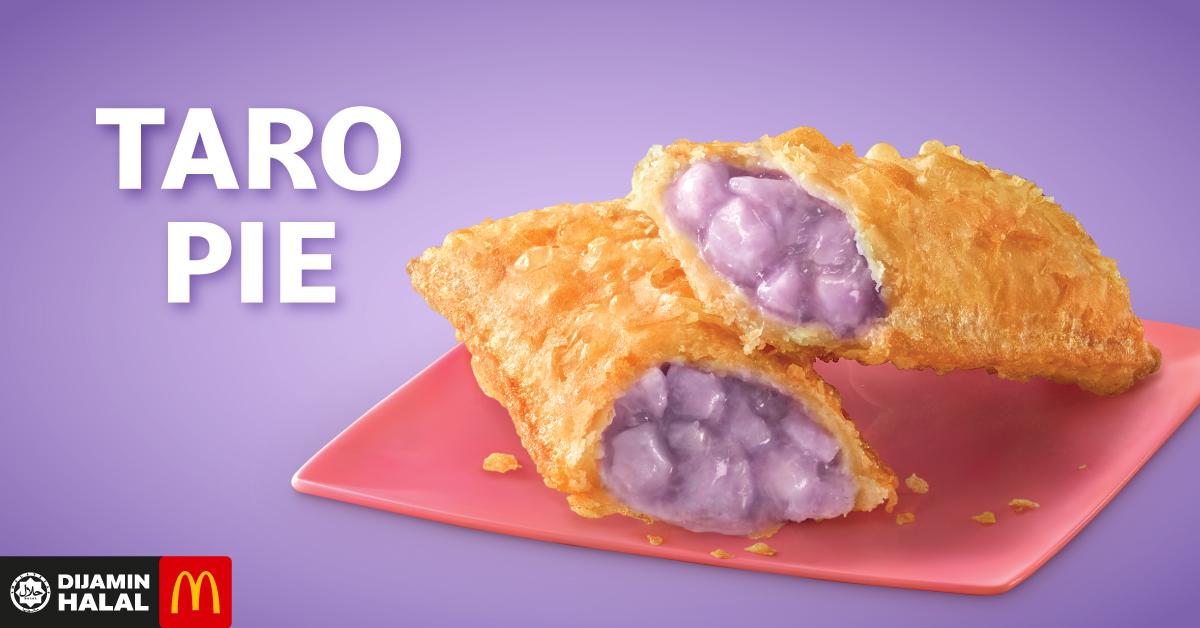 There are some colours that just don't go with food. While we're happy to tuck into blueberry or blackcurrant pie, there's something unnerving about the pale colouring of China's Taro Pie. Made with the brightly-coloured taro root, this one looks just like the staple Apple Pie until you bite into it.
Imagine the horror of tucking into a piping-hot Apple Pie, only to be greeted by this purple nightmare. To add further oddities to the dish, taro root apparently tastes similar to sweet potato. Yum, I can't wait to try this…
McKroket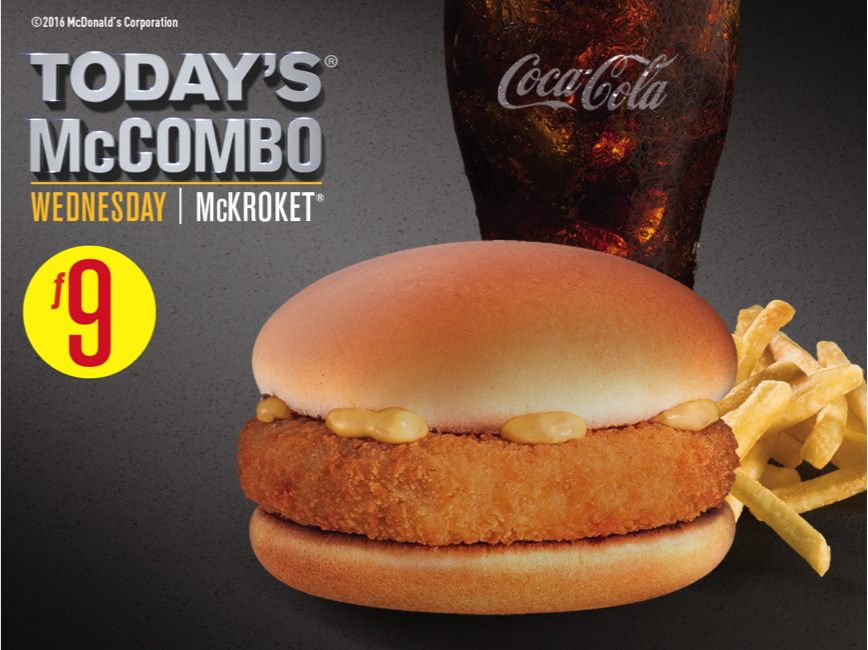 There's nothing with beef stew. It's actually a great way to get some much-needed nutrition on a cold winter's night. However, did anyone ask for beef stew to be formed into a patty and deep-fried? We didn't, but that didn't stop the Netherlands rolling out the McKroket.
If this didn't mess with your insides enough, the deep-fried stew monster is then topped with a rich and creamy mustard sauce. You're definitely going to need a napkin (and possibly a sick bucket) to get through this one. We're guessing the McKroket probably isn't going to feature on Slimming World.
McChocco Potato
A trip to Maccies wouldn't be the same without a side of fries, however, someone had the brainwave of combining the savoury side with a dessert. If you're not quite full from your main meal and fancy something to satisfy your sweet tooth, McChocco Potato comes to the rescue.
If you don't think people who dip their chips in milkshakes are monsters, you're probably going to love the McChocco Potato. McDonald's Japan has us baffled as it serves up salty fries with separate sachets of white chocolate and fudge sauce. Slather over the top to make your own masterpiece.
Worringly, there is also a Halloween version that includes pumpkin spice chocolate. Quick, someone remove this before Starbucks makes a Halloween McChocco Potato Latte to top the standard PSL.
Red Rice Porridge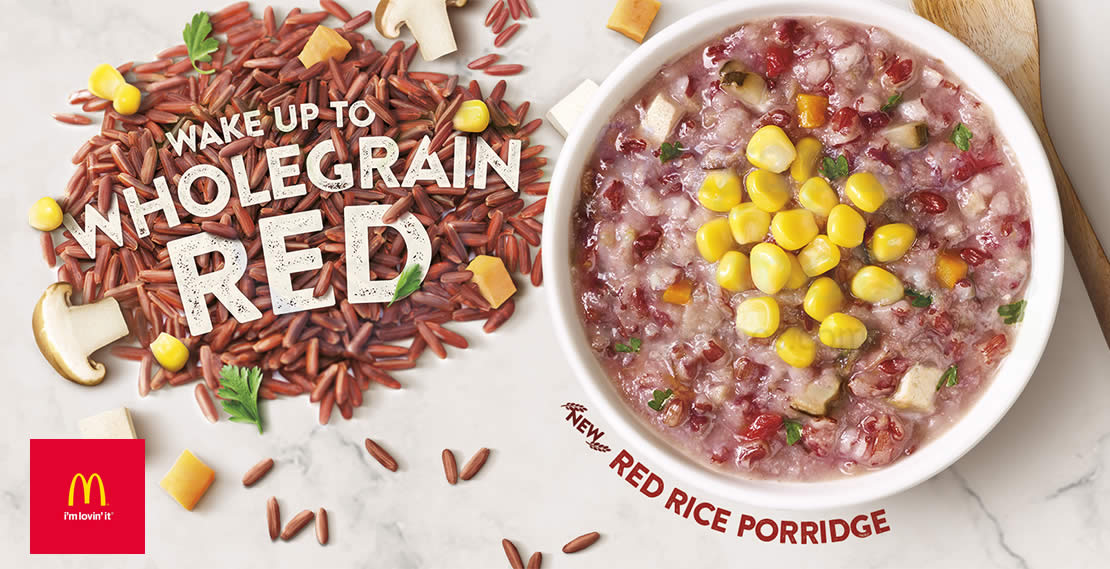 In Singapore, rice-based porridge is a big hit. Starting your day with a boost of energy, Teochew Porridge is popular in the country, meaning McDonald's made it another vibrant addition to international menus. This one will have you turning your nose up at it or diving in with intrigue.
We're not quite sure what this one is supposed to be thanks to its kitchen sink mentality of combining shiitake mushrooms, sweet potato, bean curd, and sweetcorn. If you're wondering where the bright red colour comes from, that'll be the goji berries.
Nurnburger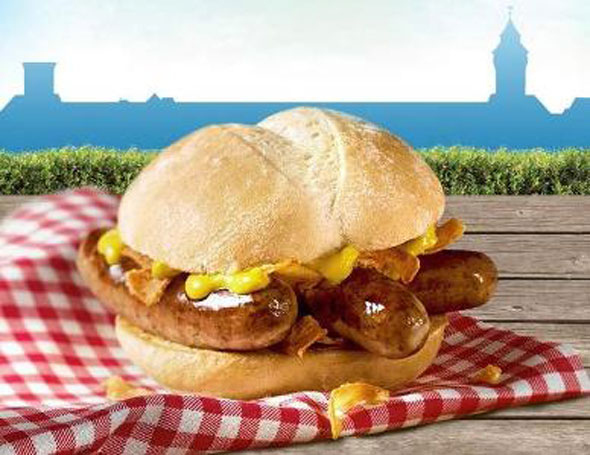 One we'd actually eat is Germany's Nurnburger. Considering the country is renowned for its bratwurst, it's no surprise the Nurnburger is a beloved part of the McDonald's menu.
Taking three bulging bratwursts, they're then topped with some spicy mustard. Thankfully, this one fared better than the time McDonald's tried to introduce the McHotDog (which is still available in Japan).
Unfortunately, having three girthy sausages crammed into a relatively small bun means one tends to go rogue and flying out the side of your Nurnburger.
Hula Burger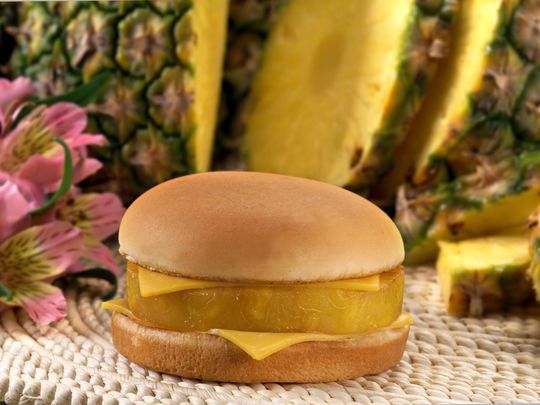 Another pineapple-centric menu item that we question how it got past the testing phase is the Hula Burger. The jury's out if you can even call this a burger, but the short-lived US creation from the '60s was basically a huge chunk of pineapple, grilled, and placed between two buns with slices of cheese.
The Hula Burger was introduced for Catholics who wouldn't eat meat on Fridays, but was soon outshone by the Fillet-O-Fish. Just when you thought the question of whether pineapple belongs on a pizza was as controversial as the fruit gets, Ronald McDonald goes and throws this one in the works.
—
Whether we've got your tastebuds tingling or you're running to the toilet, there's no denying McDonald's is certainly inventive with its menu choices.
Personally, I don't think it could get any more bizarre than when McDonald's released the questionably green burger to celebrate the release of The Angry Birds Movie. It almost makes the Gratin Croquette Burger look tasty — well, almost!
[Featured Image: Ronald McDonald Instagram/Photo by XUNO. on Unsplash]