If you're looking for somewhere to 'potter' on your next vacation, there's a Harry Potter-themed Airbnb that looks just as magical as you'd imagine. Pack your owls and hop on your broomsticks for this spellbinding jaunt into J.K. Rowling's wizarding world.
For those who've dreamed of spending a night cramped into a cupboard under the stairs to relive the horrors of Harry's formative years, one clever Airbnb owner has added a touch of glamour to this idea.
Harry Potter Fan's Magical Tiny House of Wizarding is available to rent on Airbnb for £189 per night. Packed into just 300-square-foot, this holiday rental really emphasises the 'tiny' part of its name. That being said, the Potter-themed abode boasts two bedrooms, one bathroom, and apparently sleeps four — you'd better get cosy with your fellow guests.
Just 90 minutes from New York, the Tiny House of Wizarding is also an ideal location as it's nestled into lush greenery. Nothing is left out as the tiny house has minute details from every corner of the Potter-Verse. From magic mirrors to floating candles, a copy of The Quibbler to mini curios, it's all here.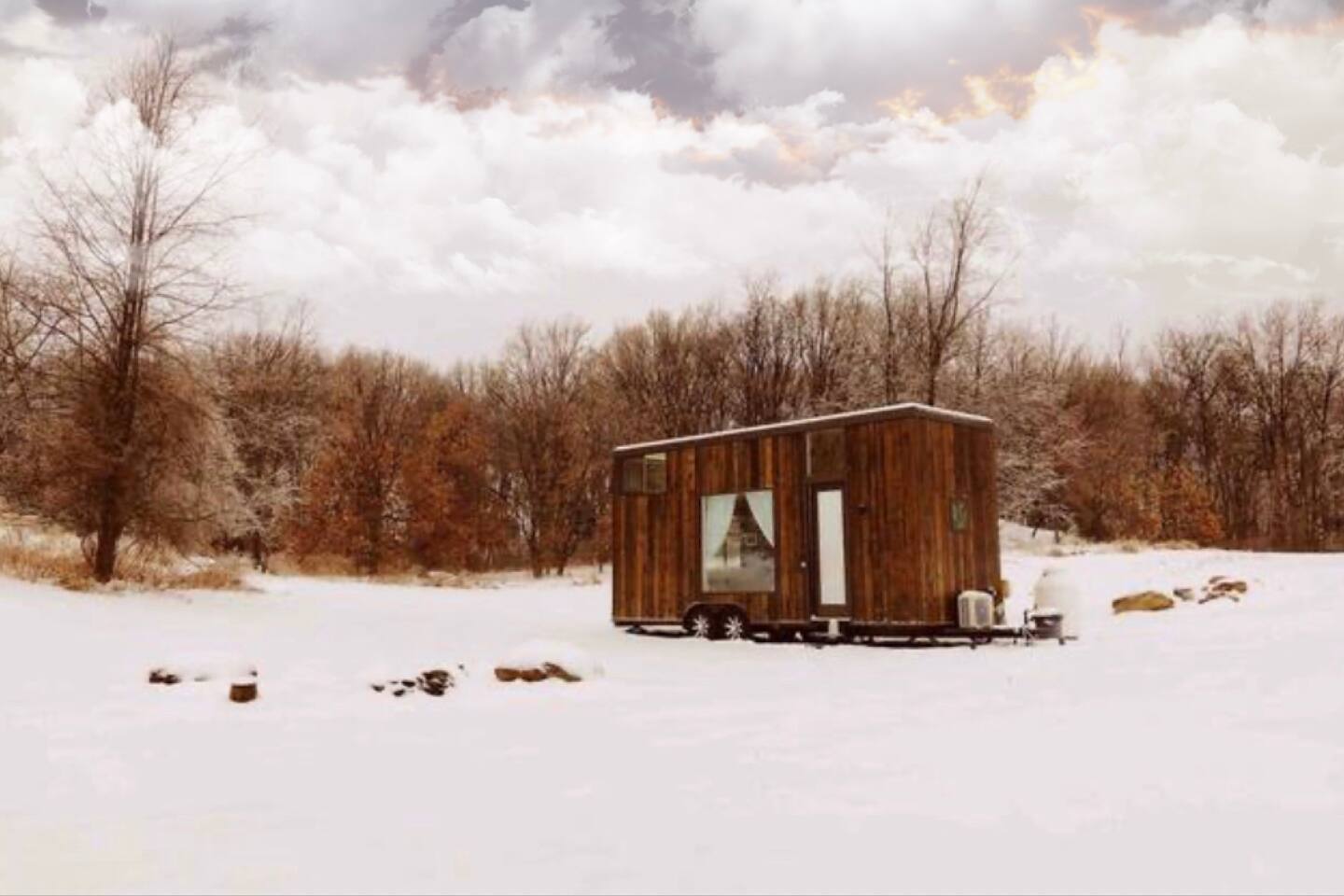 The description also makes it sound like a Potter paradise: "Immerse yourself in wizarding fandom, discover enchanting details, relax in the reading nook, read the Daily Prophet or Quibbler, and live your best upstate life at our Harry Potter Wizarding World decorated Tiny House."
Only recently, we covered how Harry's childhood home in Godric's Hollow is also available on the popular holiday service.
Available for £110 a night (via Airbnb), De Vere House is rumoured to contain its own Nearly Headless Nick, Peeves, and Moaning Myrtle. You could even throw your own Deathday party.
Jane and Tony Ranzetta have lived there for the past 20 years and know a thing or two about this haunted house. Two of the rooms boast four-poster beds, there's free wi-fi, a courtyard, and that all-important full English breakfast.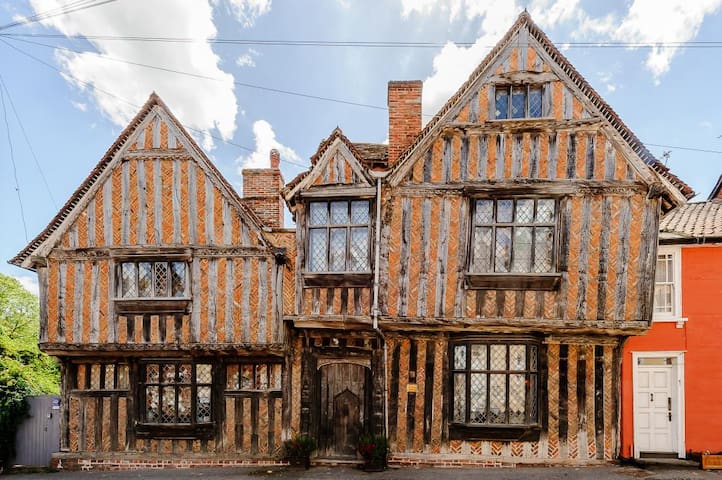 Speaking about De Vere House, Tony said: "JK Rowling was well acquainted with the village and we know her friend stayed here while she was in the process of writing the books, it was surely in her mind when she created Godric's Hollow.
"The house is often referred to as 'The Harry Potter House' by locals and in the media, and a huge picture of our front door can be seen at the Warner Bros' exhibition on the making of Harry Potter.
After the drop of Pandora's Harry Potter charm collection, the wizarding news just keeps getting better and better. As the Potter-Verse continues to grow and more and more Airbnb owners cash in on the hype of Harry, why not plan your own Gryffindor getaway for your next holiday?
[Featured Image: Airbnb/Warner Bros.]