We're already heading into 2020 with great gusto, but as we tighten our belts (physically and metaphorically ) with new gym routines and financial restrictions, how many of you have heard of No Spend January? The idea is simple enough. Go a whole month without your usual luxuries and leave the usually depressing month of January behind with a much healthier bank balance.
It's no secret that January can put a strain on you as you try to escape Crimbo Limbo and keep your New Year's resolutions, but if you want an extra challenge, No Spend January could be one for you. Be warned though, this isn't one for the faint-hearted.
There's no escaping the fact that Christmas is an expensive time, leaving our bank balances looking a little low in January. Chances are you've spent to excess, so No Spend January is a great way to get yourself back on track.
The rules mean you're allowed to spend money on basics like rent, essential food, bills, and transport (we'll get onto that later). Apart from that, no frivolous cocktails, no splurging on the ASOS sale, and no fancy holidays. Prior commitments you've already booked are allowed, so don't worry if you're on the way to some January fun in the sun.
It might sound complicated, but it's really not that bad. With this in mind, here are Student Problems' brightest ideas for No Spend January.
Use Your Legs
If you live in the city centre and regularly commute, why not get up that little bit earlier and have a walk to university or work? Yes, the weather might not be the greatest, but swap the bus ride for some fresh air.
If you live further afield, you could always put the pedal to the metal concrete and cycle to work. Not only will it combine the resolution of keeping fit, but it also saves some serious dollar.
Anyone who's guilty of getting an Uber across town every day, just think what you'll save by trying a cheaper way of getting to where you need to be.
The Credit Crunch Lunch
We're all guilty of having good intentions of meal prep, but ultimately going to bed early on a Sunday and never being arsed to make your lunch in advance. This often leads to a quick meal deal on the way somewhere and a habit that quickly racks up.
It's easier said that done, but making your lunches ahead of time on a lazy Sunday can turn that costly lunch into a penny-pinching solution.
Think about it, if a meal deal costs £4, that's a bank-busting £80 a month just on one meal a day. Planning properly means you can cook a bulk portion and then portion it out from Monday to Friday. Add fresher ingredients like salad or perishables on the day.
No Spend January is also the perfect time to delve into the back of your cupboards and make the most of those tins you've had knocking around since 2018. You've probably bought coconut milk at some point (for no apparent reason), so open it up and make yourself a Thai curry.
Do It For Free
Look around and chances are you'll find a whole host of things to do for free on your doorstep. Museums and art galleries are a good place to start, but they don't end there. Although the cinema is off the menu, open mic nights are another place to see up-and-coming talent. They can be a bit hit and miss, but at least it's free.
One a more basic level, simply go out with friends and family for a wholesome walk in the countryside. Take in some local sights and take a packed lunch with you instead of sitting down in a coffee shop. You might miss that gingerbread latte and slice of chocolate cake, but your bank account will definitely thank you.
Ditch The Label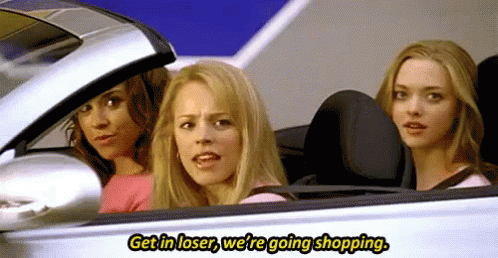 Shopping addictions are nothing to be joked about, meaning a No Spend January could be a nightmare if you want to freshen up your tired winter wardrobe. Going a whole month without making the most of the January sales might seem like a nightmare, but there's a way around it.
Going full Marie Kondo, you could arrange a clothes swap with your friends. It will declutter your wardrobe of unwanted items and also add some new garments to your collection.
You'd also be surprised what you can nab for free on sites like Gumtree and Craigslist. Chances are someone is trying to ditch that unwanted Christmas present and you're trying to do the same with the same itchy sweater you got last year.
Keep Yourself Motivated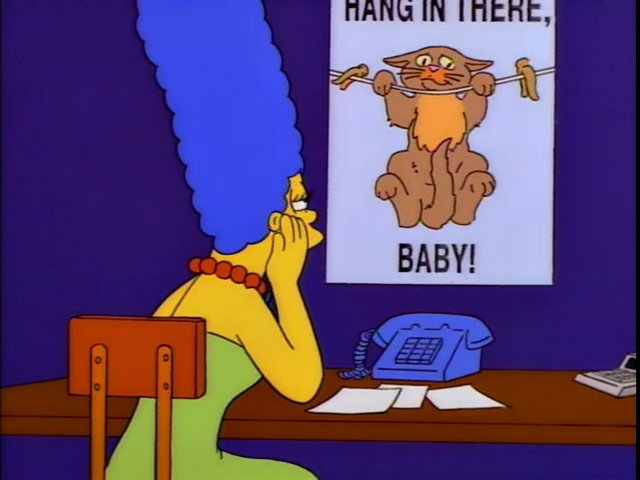 Most importantly, keep your goal in mind. Put a note in your wallet that reminds you why you're doing No Spend January and how long you've got left. As long as you sit down and plan ahead (it shouldn't take too long), this one can really work.
It's also a great idea to treat yourself. If you've saved a tonne after No Spend January, make sure you don't simply stick it all in the bank. One idea is to put something you really want in your online basket and wait for February 1 to buy it.
If you find yourself falling off the bandwagon, introduce a punishment system like donating money to charity. No Spend January doesn't have to be all doom and gloom, leading to a clever way to get your head back on for a sensible 2020.
—
You might find yourself missing out on a few activities, but trust us, your future self will be thanking you on January 31. Even if it's a little late to the game, there's still a full three weeks of January left, meaning you can reap the benefits of No Spend January in all their glory.
[Featured Image: Sony/Warner Bros.]