Listen up muggles, you can get a free Harry Potter LEGO set this weekend and it won't cost you a single Galleon. Despite J.K. Rowling's last book coming out in 2007 and Warner Bros.' main movie series putting its wands down in 2011, the popularity of Mr. Potter has shown no sign of slowing down.
While Daniel Radcliffe has ditched his lightning scar and moved onto other things, the likes of the ongoing Fantastic Beasts movie franchise and Harry Potter and the Cursed Child have kept our broomsticks in flight. Elsewhere, those plastic-fantastic LEGO bricks are as popular as ever and aren't just for kids — no matter what anyone else might say.
Potter-potty patronuses (patroni?) are encouraged to head down their local Smyths Toys store and pick up a free mini set. The Smyths site explains: "It's Back to Hogwarts at all Smyths Toys Superstores throughout the UK & NI, on Saturday 24th August.
"We are calling all Wizards & Witches to celebrate Back to Hogwarts by picking up a *FREE Mini LEGO giveaway from 9am – while stocks last. This is a while stocks last event, so make sure not to miss out!"
There's no purchase necessary, meaning there really is no catch. Just when you thought a Freinds-themed LEGO set was the best toy news you'd hear this month.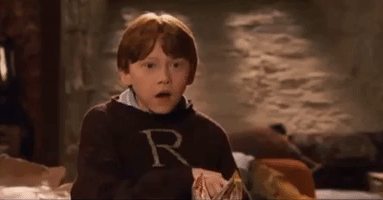 Last year, LEGO released a 6,000-piece Hogwarts Castle set. The Howarts set was a Hagrid-sized mountain to climb and sure to a pain in the backside if you lost a brick.
Owners can take themselves on a journey to build the Great Hall (complete with stained glass windows), and continue on to the Defense Against the Dark Arts classroom, Dumbledore's office and the Chamber of Secrets.
Hogwarts Castle was available for $399.99 in the US, £349.99 in the UK and AU$649.99 in Australia. While the price does sound VERY high, if I show you the number of things that you actually get when you buy the Castle, according to LEGO's official website, you won't be disappointed.
As well as four minifigures for Godric Gryffindor, Helga Hufflepuff, Salazar Slytherin, and Rowena Ravenclaw, there are another 27 microfigures including the likes of Harry, Ron, Hermione, Draco, and Dumbledore.
The new additions are sure to be a hit. In particular, the Hogwarts Clock Tower can connect to existing Harry Potter like the Hogwarts Great Hall and Whomping Willow sets. A big pull of the Hogwarts Clock Tower is minifigs of Harry, Ron, and Hermione, Fleur Delacour, Cedric Diggory, Viktor Krum, Albus Dumbledore, and Madame Maxime.
Basically, Harry Potter LEGO is nearly as magical as Rowling's wizarding world.
[Featured Image: Smyth Toys/Warner Bros.]