There's nothing quite like the thrill of tucking into a greasy kebab at 4am and waking up the next day with it sprawled across your bed and garlic sauce covering your mouth. However, if you don't want the hassle of queuing in a takeaway when you just want to curl up with your 'bab, fear not, we have the perfect at-home solution.
Forget that slow cooker cluttering up the back of the cupboard, kebabs are where the real dinner delights come from. Just imagine inviting guests around for your very own Come Dine With Me and presenting them with a juicy donner kebab.
While they're not for everyone, there's sure to be a market for people who want to turn their kitchen into a takeaway.
Available to buy on eBay, this rotisserie machine is selling for the bargain price of just £62.95 (including delivery). This is a lot cheaper than similar makes, with some models going for upwards of £120.
This isn't just for your typical kebab though. The machine can also roast a chicken, cook fish, and even veggie kebabs. You name it, it can do it. With 21-litre capacity, there's plenty of room to cook whatever you want.
Originally showcased on Facebook, the rotisserie soon went viral. According to the product description: "The 360 rotation cooks quicker and more evenly than in a conventional oven and fat drains away into the drip away."
Do you remember when George Foreman grills were all the rage? Yeah, it's the same sort of thing. Added to this, the compact size makes it perfect for those who are short of space…or fancy making a kebab in their halls of residence.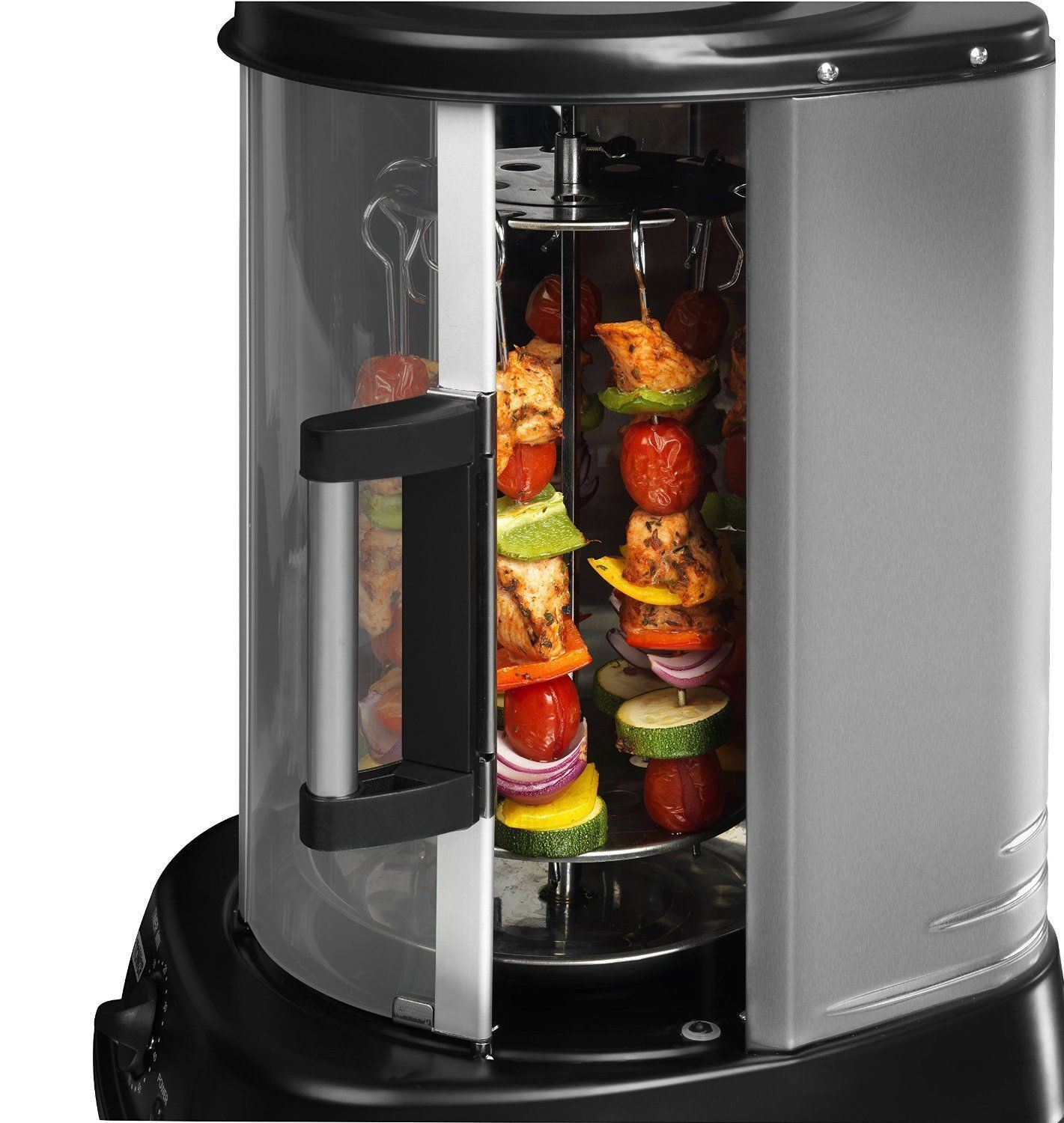 If you still aren't convinced, the reviews speak for themselves. One happy shopper wrote, "This is the best soon as arrived I popped a small chicken in there it cooked it perfectly lovely & juicy chicken!!. Told my sister now she ordering 2 next week. Would highly recommend!!"
Another gushed, "I got this for my dad who is trying to eat healthier in 2018. He loves a gadget and this is perfect for him. He's already done a couple of whole chickens and some kebabs. It is perfect for dinners."
So, if anyone's struggling with what to get me for Christmas, look no further. All I need now is to make one of those delicious 'Chebabs' (cheese kebabs) that went viral earlier this year.
[Featured Image: Daniel James Ebay/Apple]